Schedule Your Services, Manage Walk-Ins, and Keep Your Customers Happy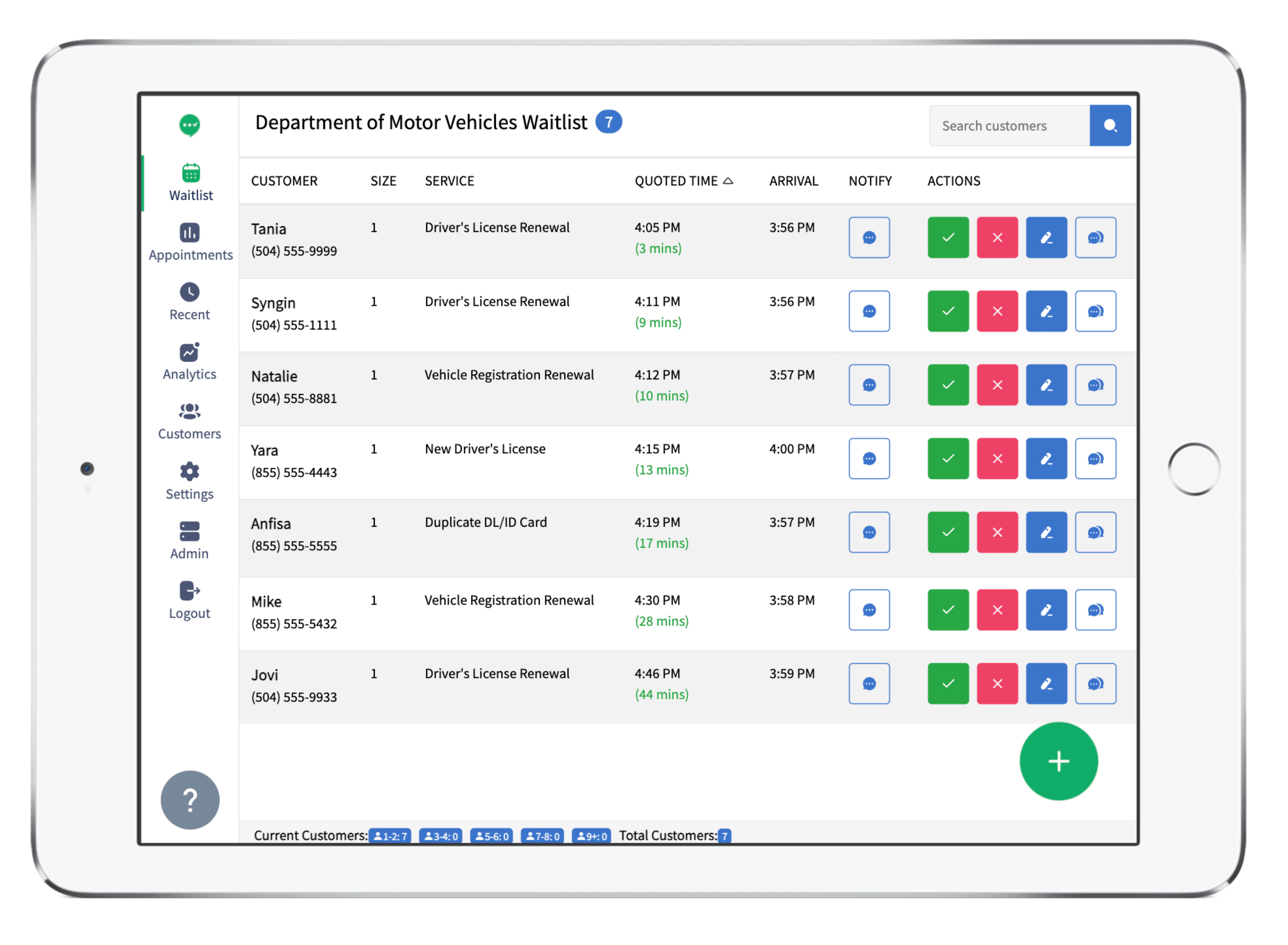 Easy to Use Queue Keeps You Organized & Efficient
Hunting down visitors by physically dialing them is time consuming, and walking around finding people means you probably aren't spending enough time on your service.

Enter the same information into TablesReady and click to notify your guests in seconds. Save even more time when guests text back to confirm or cancel.
Learn More About Our Waitlist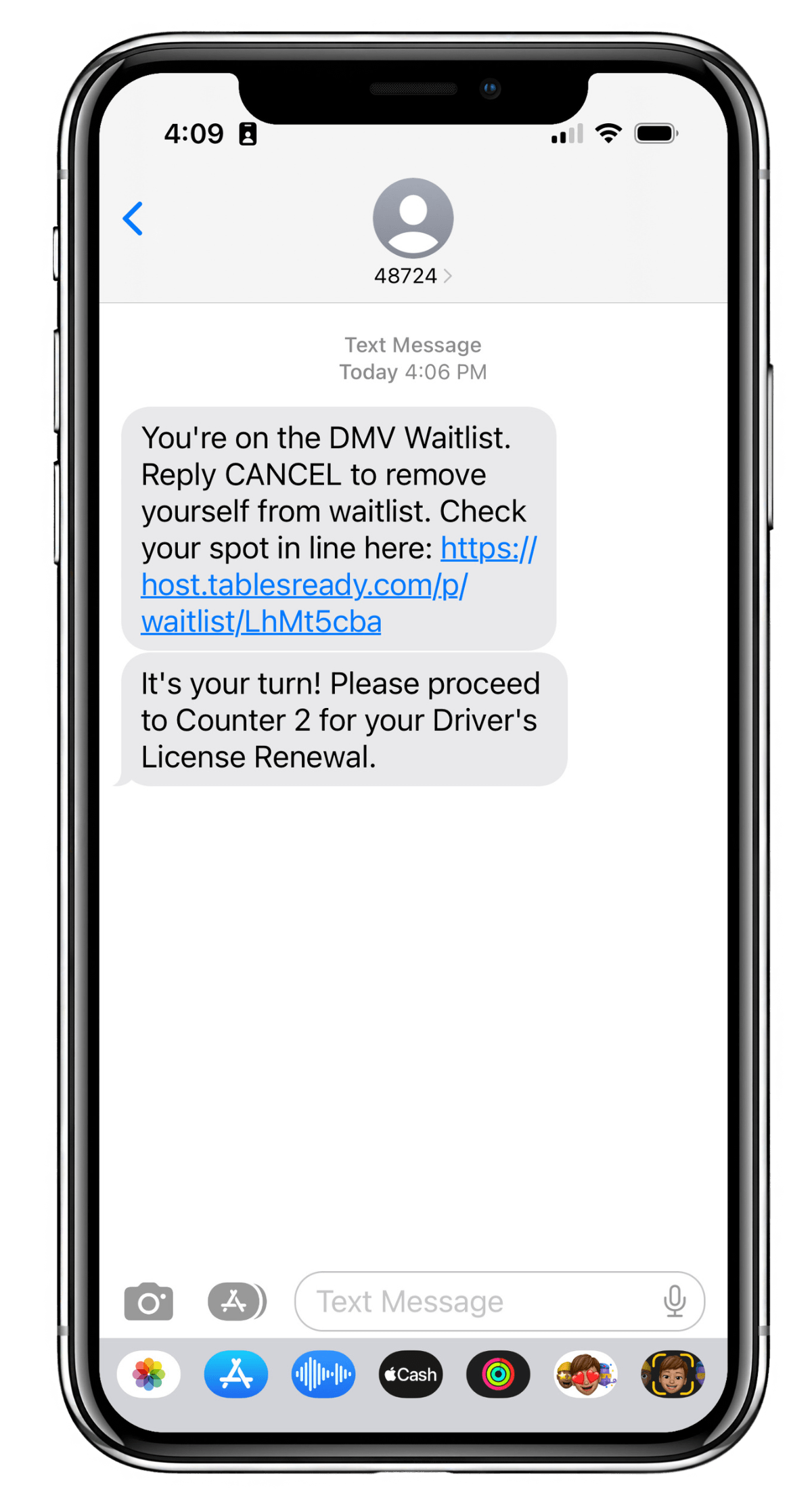 Improve Citizen Communications and Engagement
Keep your notifications short & sweet, or use up to 320 characters to keep your clientele informed. Improve communication with fully customizable SMS notifications.
Learn More About Messaging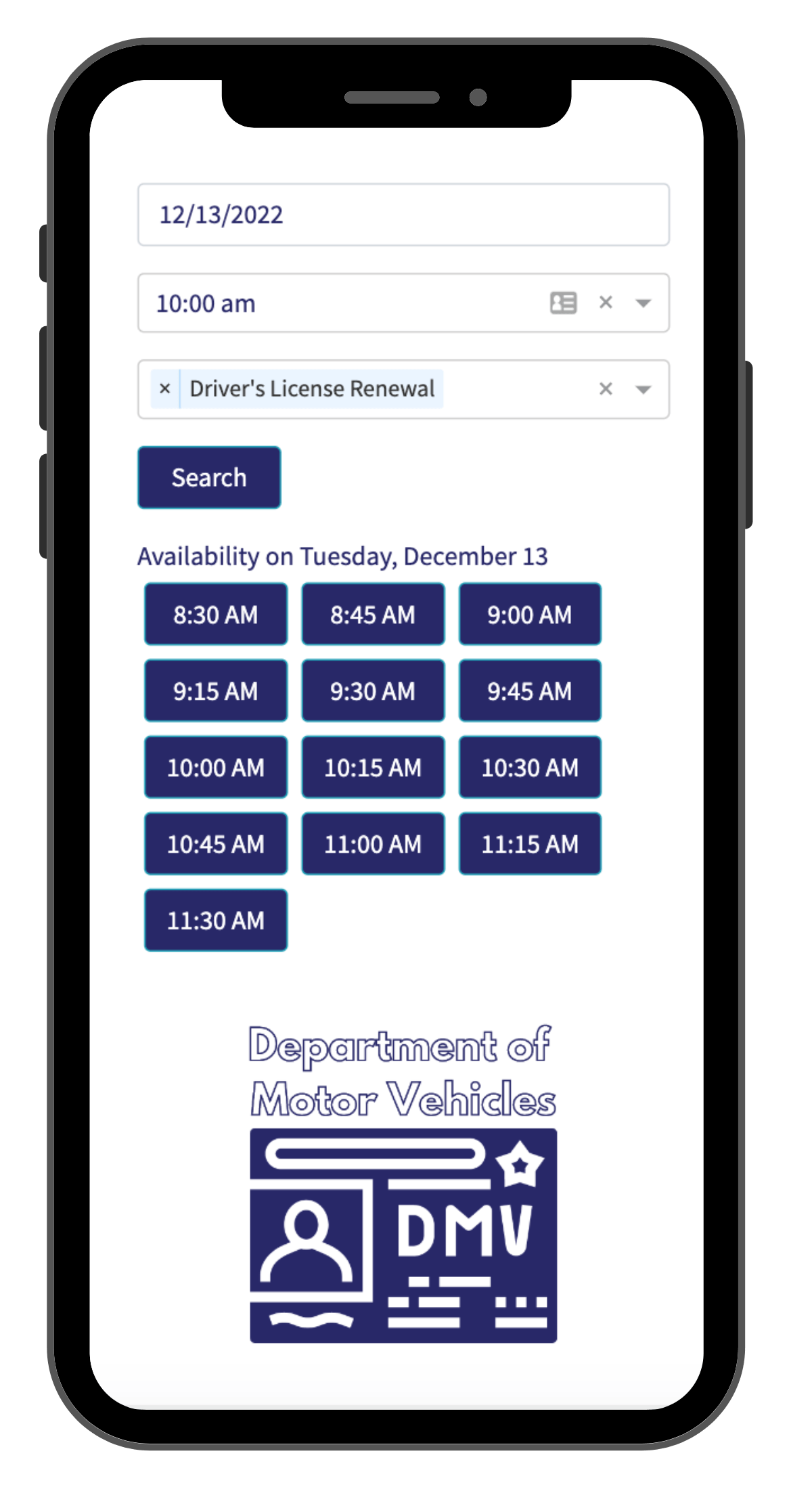 Accept Appointments Online
Accept appointments online with a fully customizable and embeddable online bookings page. Offer different services and/or allow patients to select their service provider of choice.
Learn More About Appointments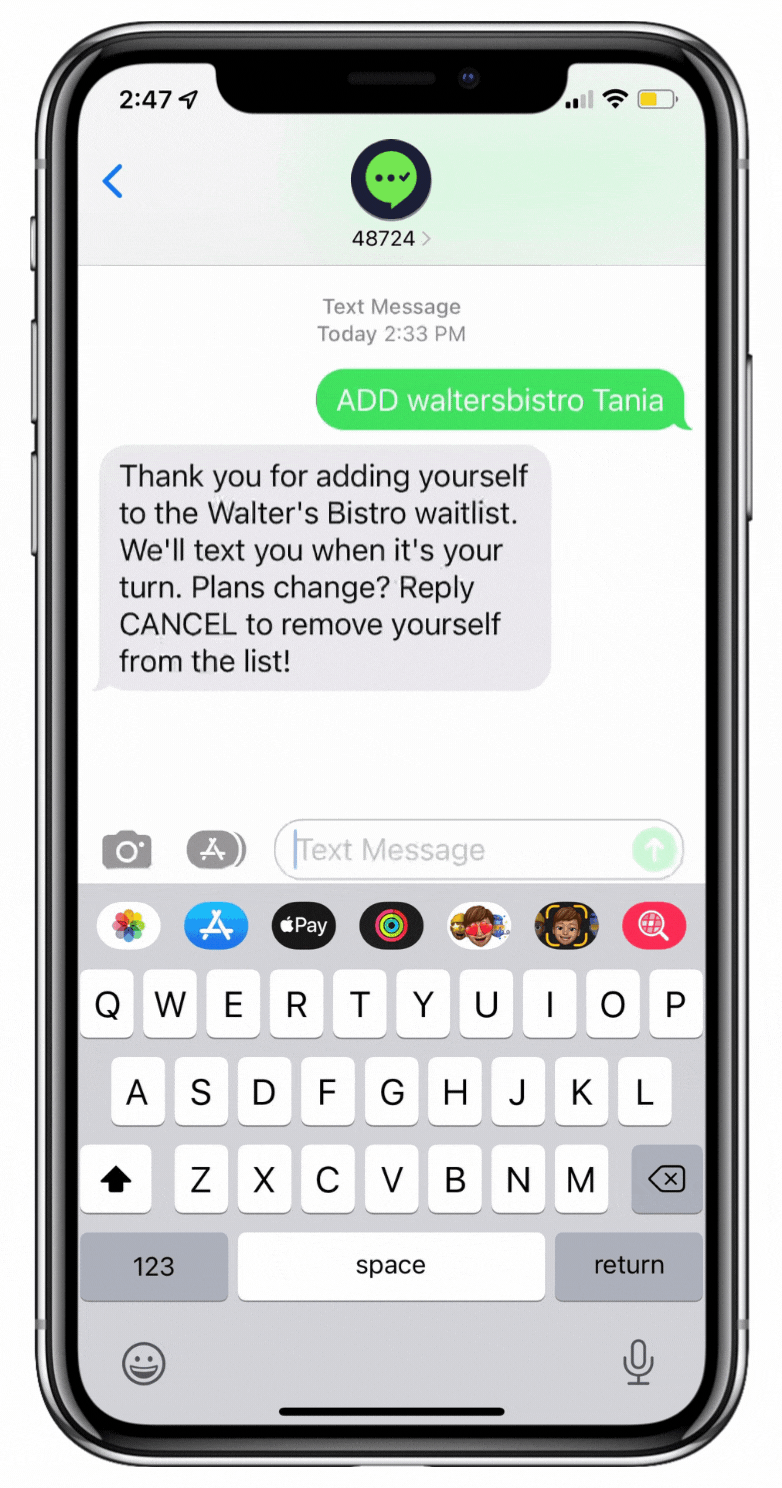 Sign Up, Cancellation, Confirmation,
and Check-In SMS Automations
Your new customizable queue can be fully automated up until the point you're ready to seat your guests.
Learn More About Automations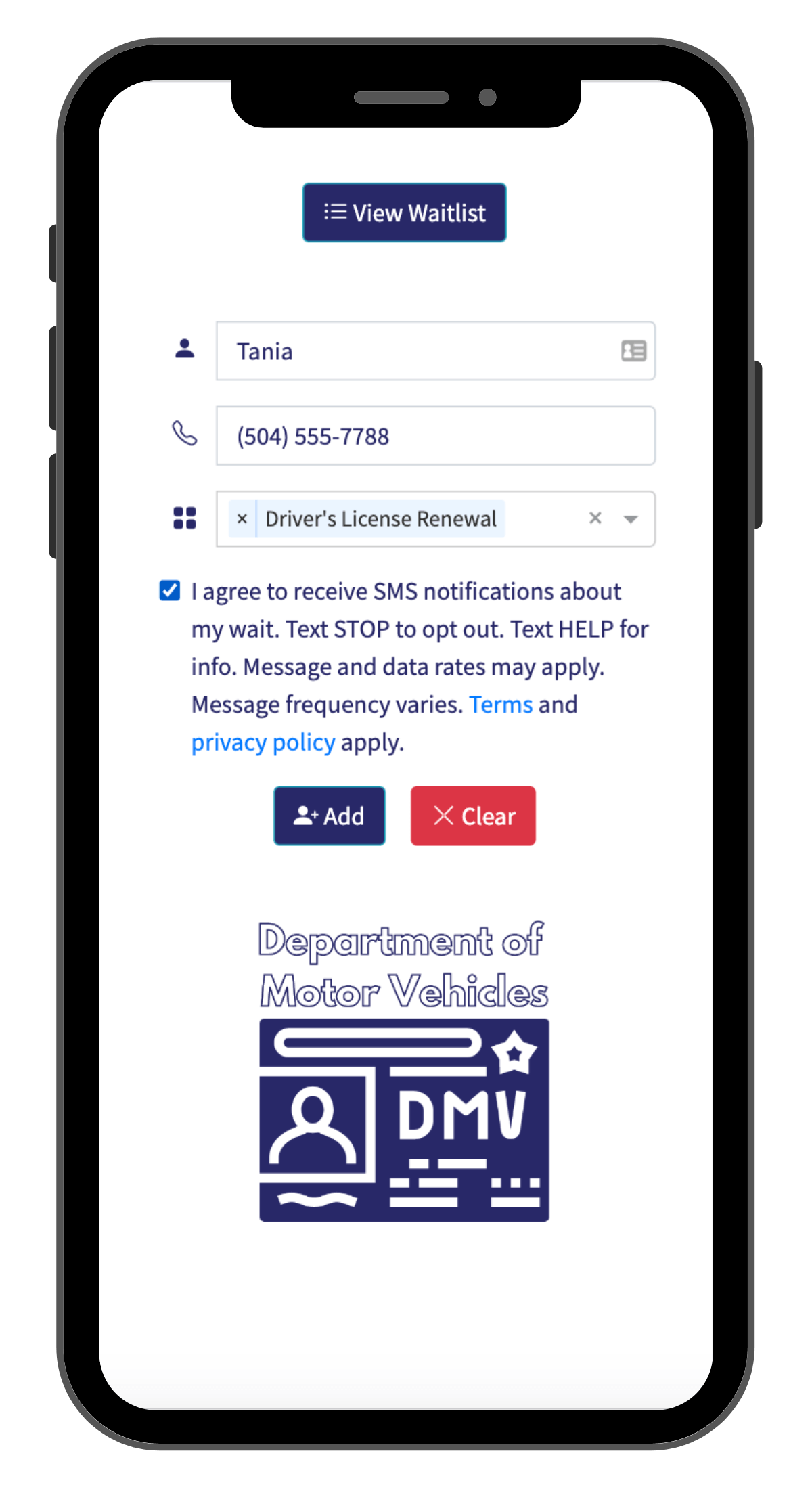 Join the Queue from Anywhere
Easily accept walk-ins through your public waitlist page. Use our built-in QR code creator to offer your customers quick and easy access, or take advantage of SMS Sign-Up!
Learn More About TablesReady