Howdy y'all, hope your June is off to a great start! For us, it's been all about the 4 P's: pools, popsicles, pups, and productivity.
Mmmmhmmmm, it certainly feels like the dog days of summer in this neck of the swamp (New Orleans), but we are making it rain with all these new features and updates we've built for YOU!
---
Product Updates
You've probably noticed a few changes in your account lately, including two new sections under Settings:
SMS Automations
Our SMS Sign-Up feature moved to our brand new Automations section — and it's alongside two amazing new automations that'll save you time: automatic Cancel and Check-In!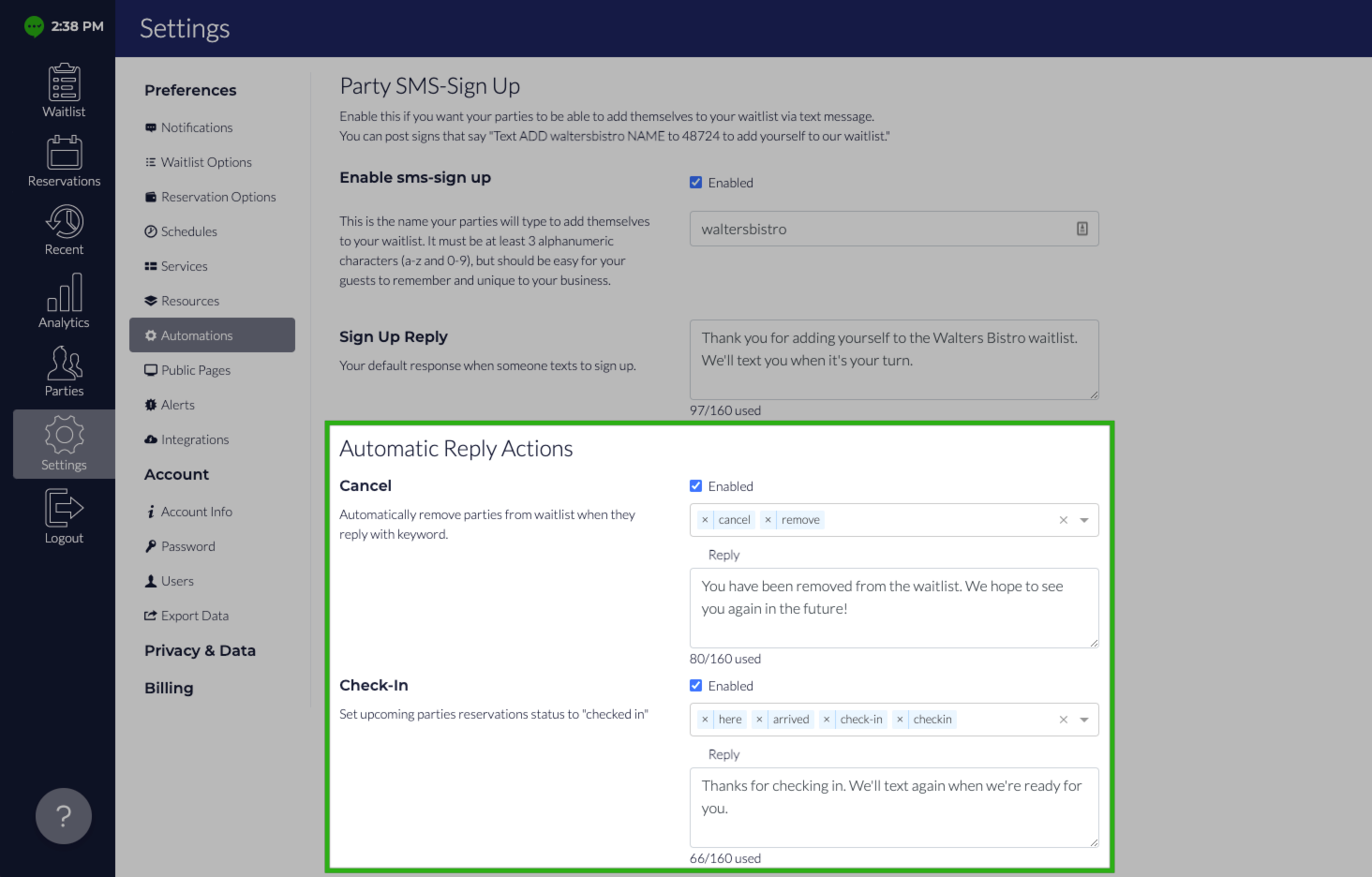 Once enabled, customers can remove or check themselves in with a simple text. Learn more.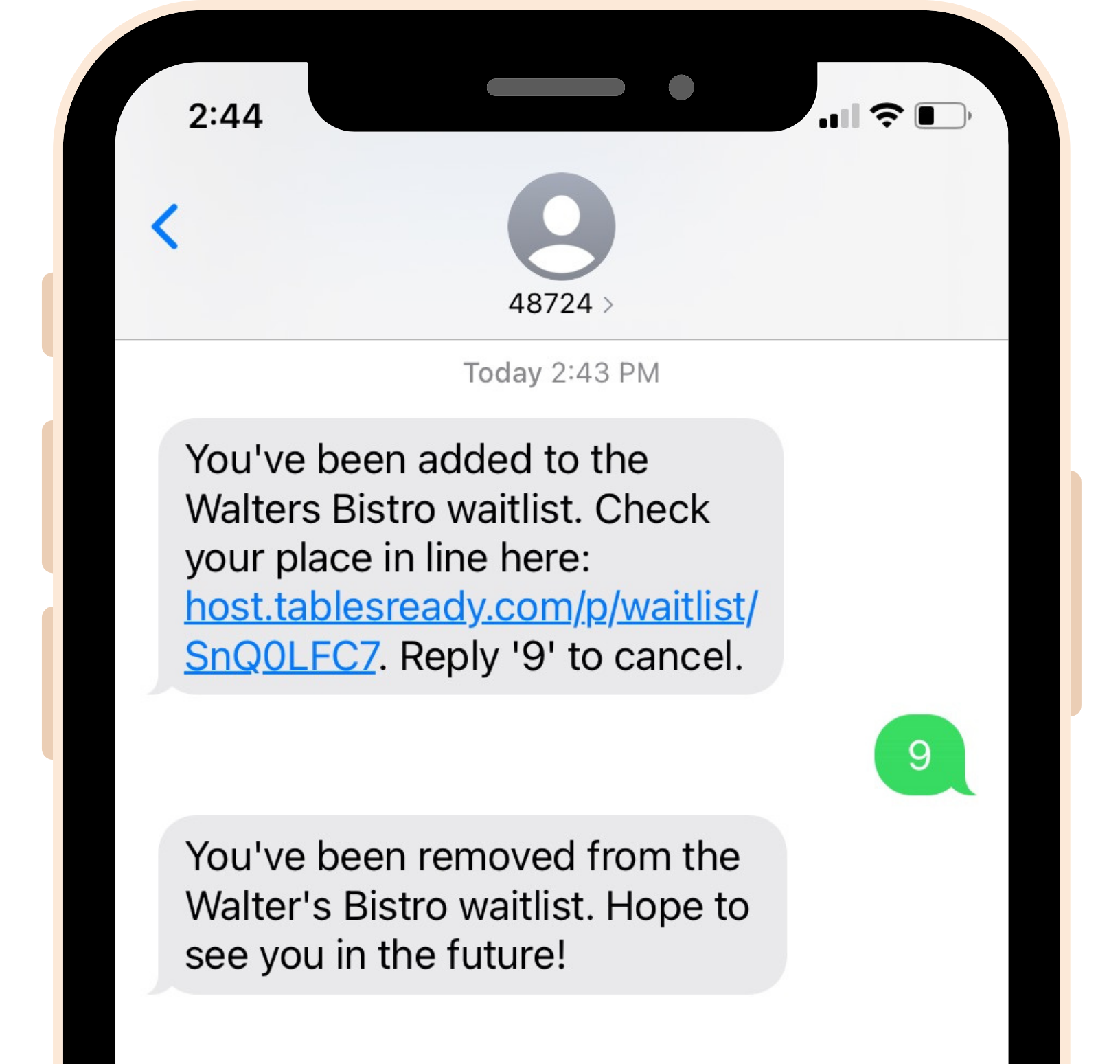 Integrations
Our new Integrations section is now the home of your API settings, Square Connect, and our brand new Webhooks.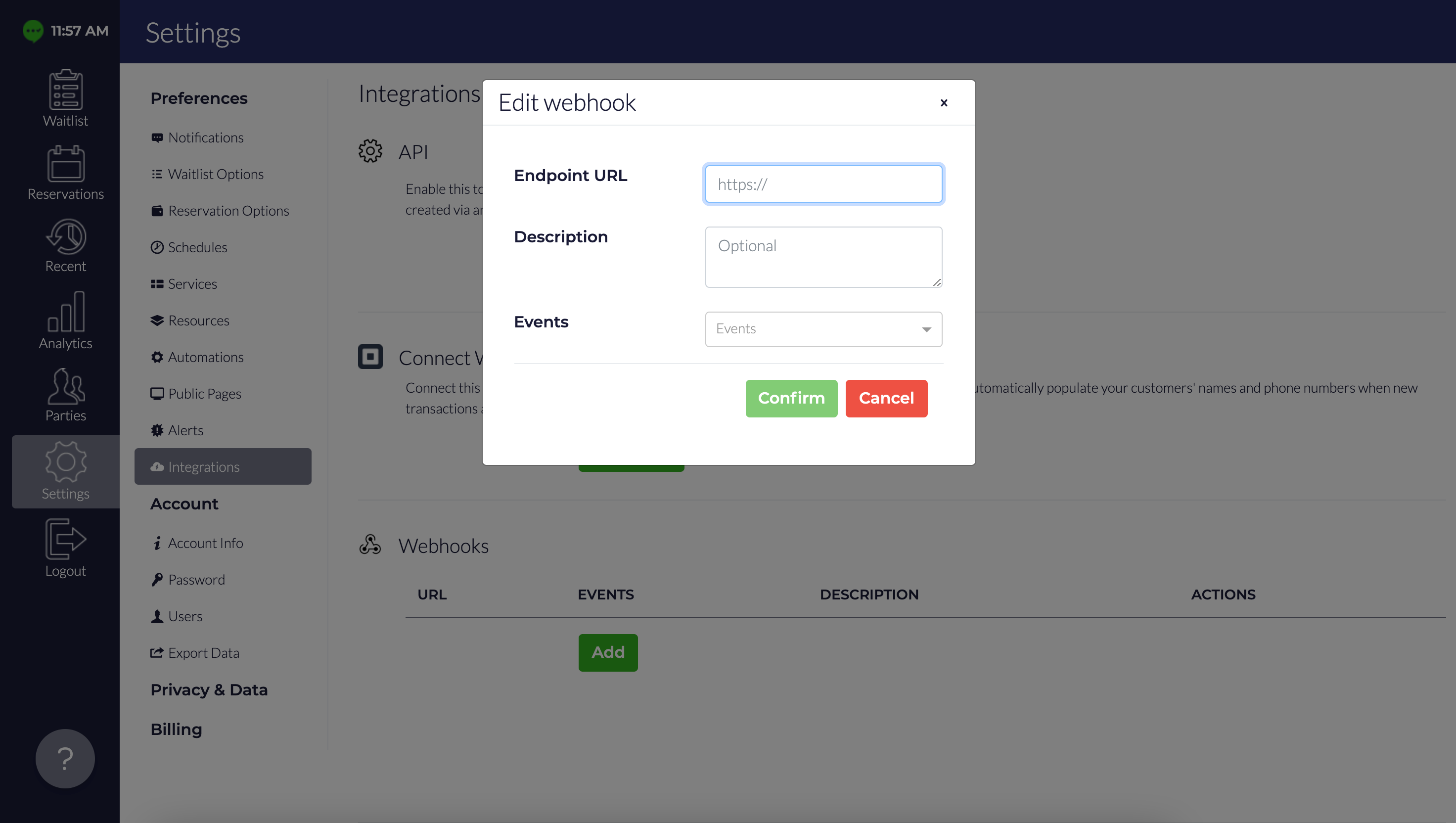 Use Webhooks to send and receive information to and from different scheduling platforms, CRMs, Zapier, and more! Learn more.
Plus:
We heard you loud and clear! No more flipping between your Waitlist and Reservations section — check in guests directly from the Reservations page instead.
Our API must've been hittin' the gym, 'cause it just got a whole lot stronger! Beyond just adding new parties, you can now make updates to parties via the API. Check out our new & improved API documentation here.
---
TablesReady Errata
Team Updates
We're growing and it's showing! We're so happy to welcome Marcus, our new Head of Growth to the TablesReady team! While he loves Growth Marketing, he is absolutely obsessed with music and is always looking for recommendations. Have you had something on repeat lately? Send it over so he can give it a spin!
You Like Us, We Like You, Please Leave Us a Nice Review 😇
Kind words from kind humans such as yourselves really help prospective customers to feel more confident in choosing us. If you wouldn't mind sharing the love on Capterra it would be much appreciated!
Let's Be Pals!
We're hip! We're cool! We traded in our AOL Instant Messenger screen name for social media accounts! Follow us to stay up to date with new features and product updates (and, of course, very cute pictures of dogs):
---
We're keepin' it short and sweet this month so let's say goodbye for now — we hope you enjoy these delicious updates and tasty morsels! 🤤

Be good and stay pawesome,
Walter, Mike, Kendall, Marcus, and the TablesReady team