After working with so many Quick Service Restaurants, we've got a pretty good idea about what needs to be done to get your SMS waitlist set up for your restaurant business.

With TablesReady, it's only 3 easy steps and won't take you long, I promise. Ready to dive in? Let's go!
---
1. Customize Your Text Notifications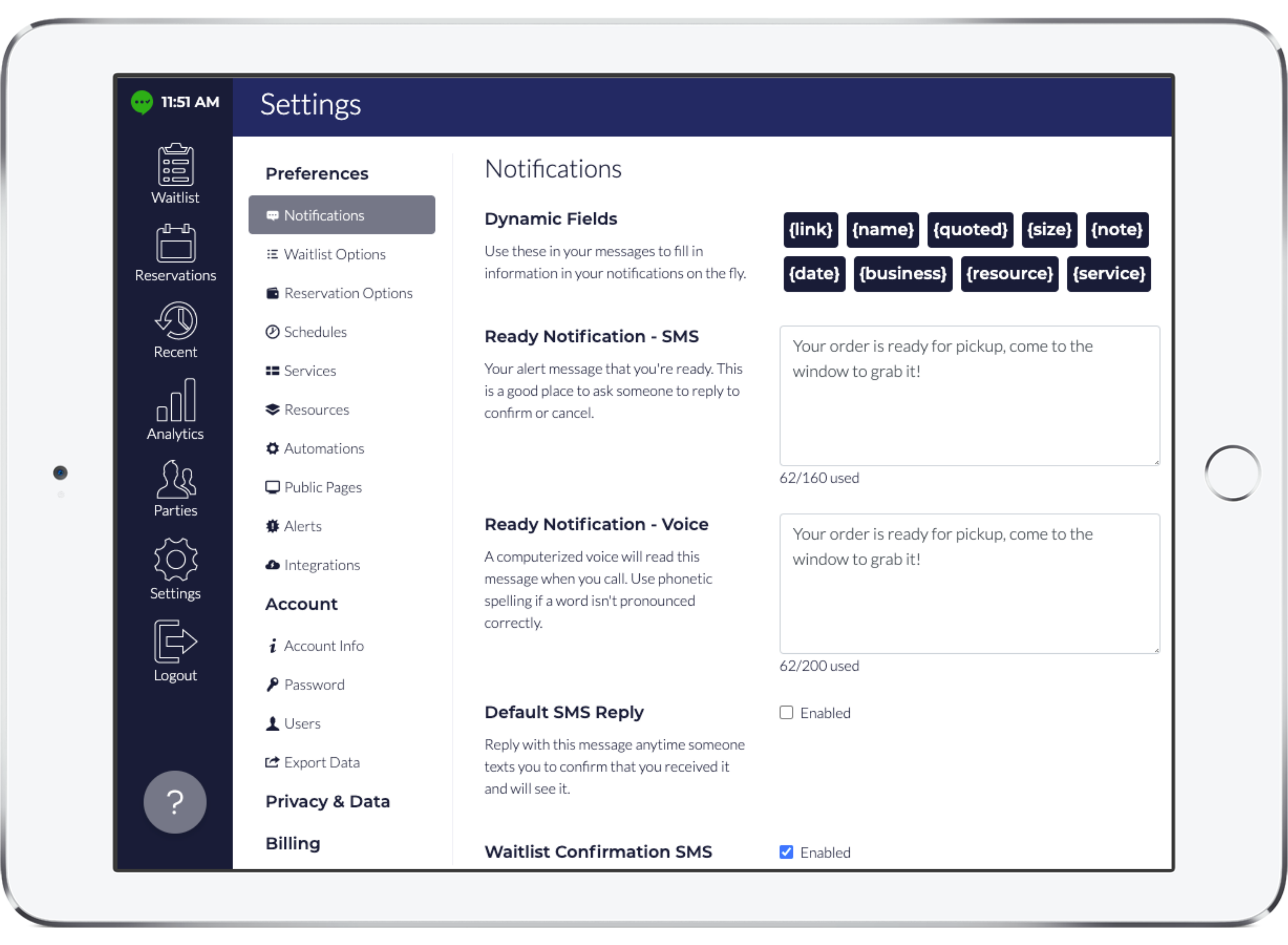 Welcome to the World of Notification Automation
Time to say "peace out" to dirty pagers and screaming names — go to Settings > Notifications and customize up to 7 different notifications to keep your guests engaged and in the loop. Set 'em and forget 'em, or change them up on a regular basis to let customers know about upcoming specials or events!
2. Connect Your Waitlist With Square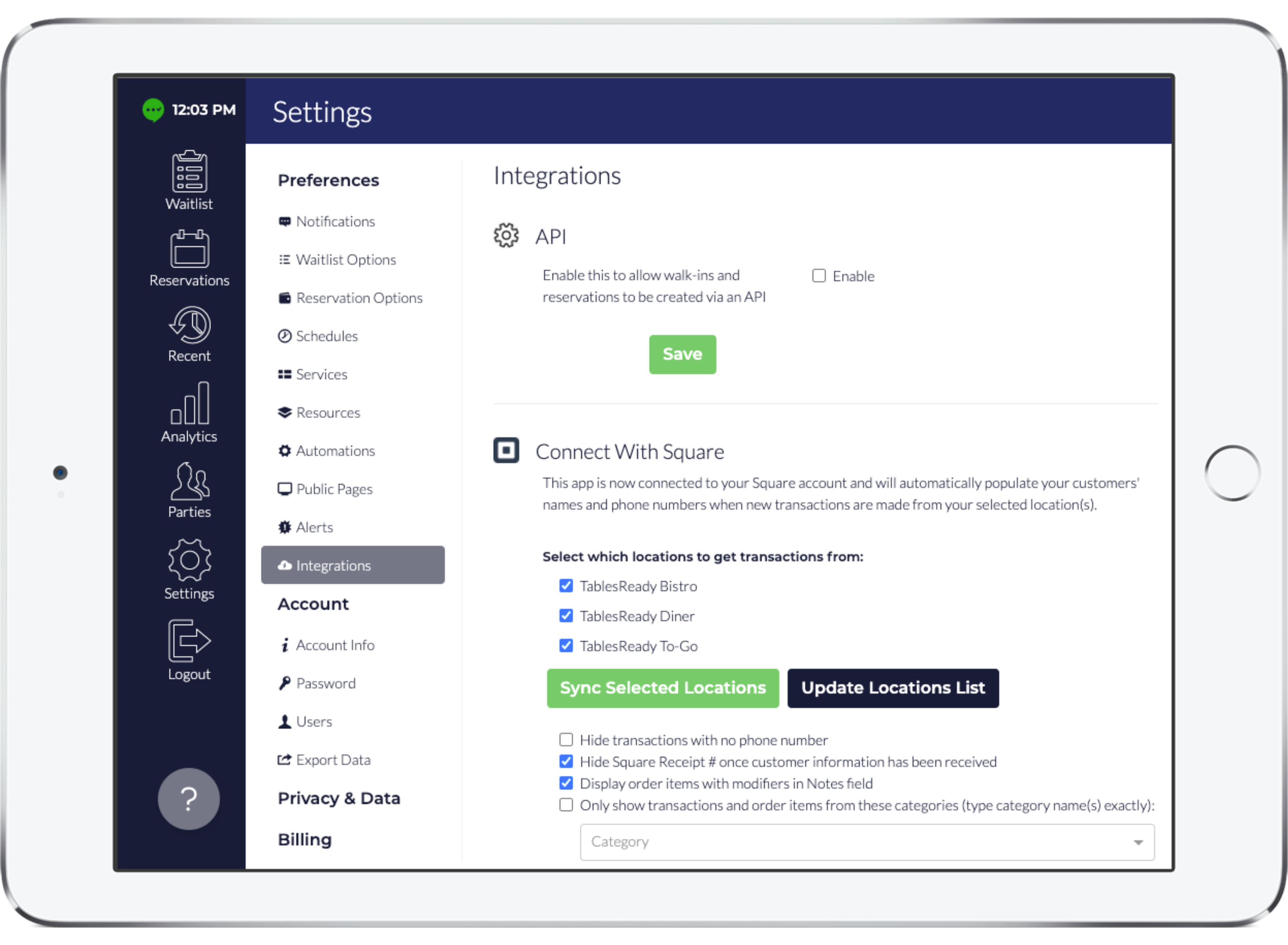 Save Time with Our Handy Dandy Integration
Do you use Square POS or online store? Awesome! Your life is about to get way easier! Head to the Settings > Integrations section to connect your TablesReady and Square accounts. Once you're set up, new orders in Square will sync over to TablesReady where you can notify customers that their order is ready with a simple click of a button!


3. Configure Your Virtual Waitlist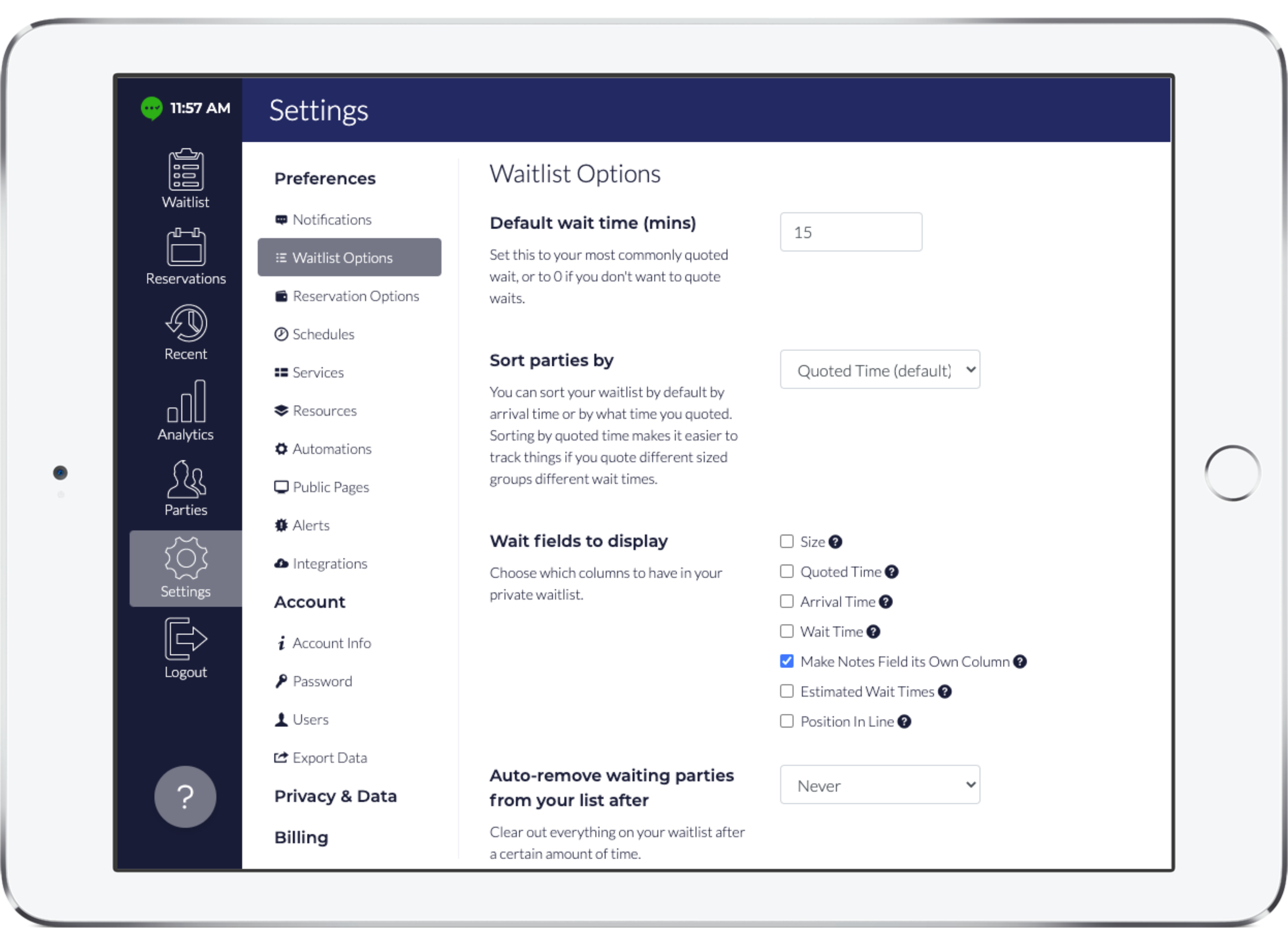 See What You Need, Hide What You Don't
Alrighty folks, we're on the last step! Go to Settings > Waitlist Options to customize your Waitlist and only display the information you want to see: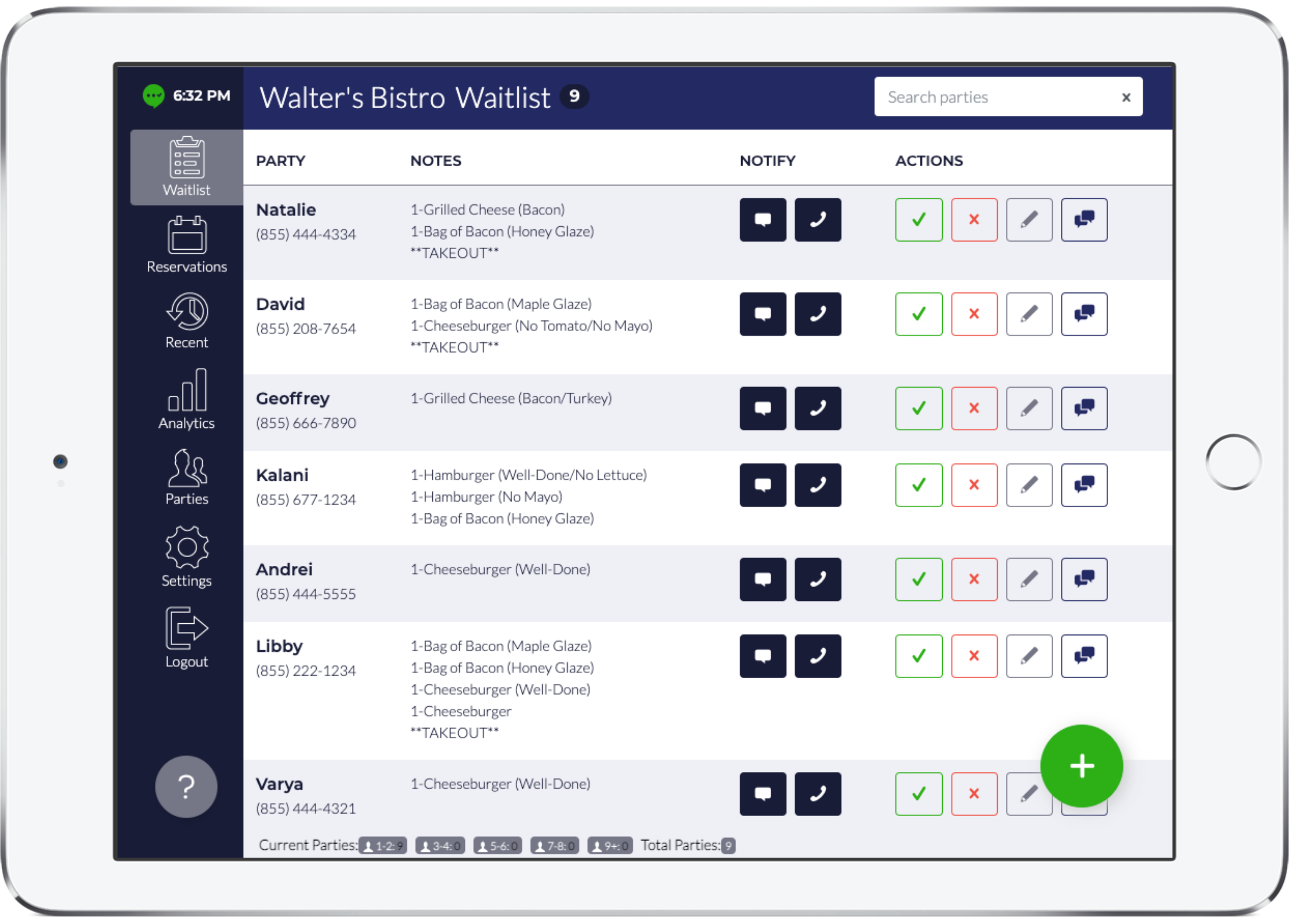 ---
That's it! See, what'd I tell you? Setting up TablesReady for your Quick Service Restaurant is as easy as 1, 2, 3.
Now that you've got everything in place, try adding yourself to your waitlist and watch as the magic happens!


Of course, this isn't the end-all be-all of TablesReady and every business is different; take a look around and contact us and let us know if you need a hand with any other features — we're here and happy to help!
Be kind and stay good,
Mike, Kendall, Marcus, and the TablesReady Team